As a celebrity, a programme producer, a host, a director, a florist, Sida Jiang demonstrates the fluidity and diversity of possible personas one may be labelled as in this cyber world. Yet, as an artist, Jiang has not been publicly known for. Nowadays, one can acquire a variety of titles and identities through reality shows, films or short-form videos, etc. A successful person would become a 'Major IP', and then becomes the centre of AI calculations and exposures in a highly decorated cyber world. When traffic contribution becomes the entry ticket for a person to exist in such a digital arena, people are eager for identification rebel, given the society's regulation on gender and identity. Communication between humans seems to have limitless possibilities, but in fact, it is heavily manipulated and monitored by data, and erased by the pieces of fake masks forced upon us. We have to question: when technology and monetary capital come together to ask for the most optimised information stream, and APPs reshape and redefine our gender, identity, social status and even sexual appeal, where is the place one can settle their countless thoughts and emotions.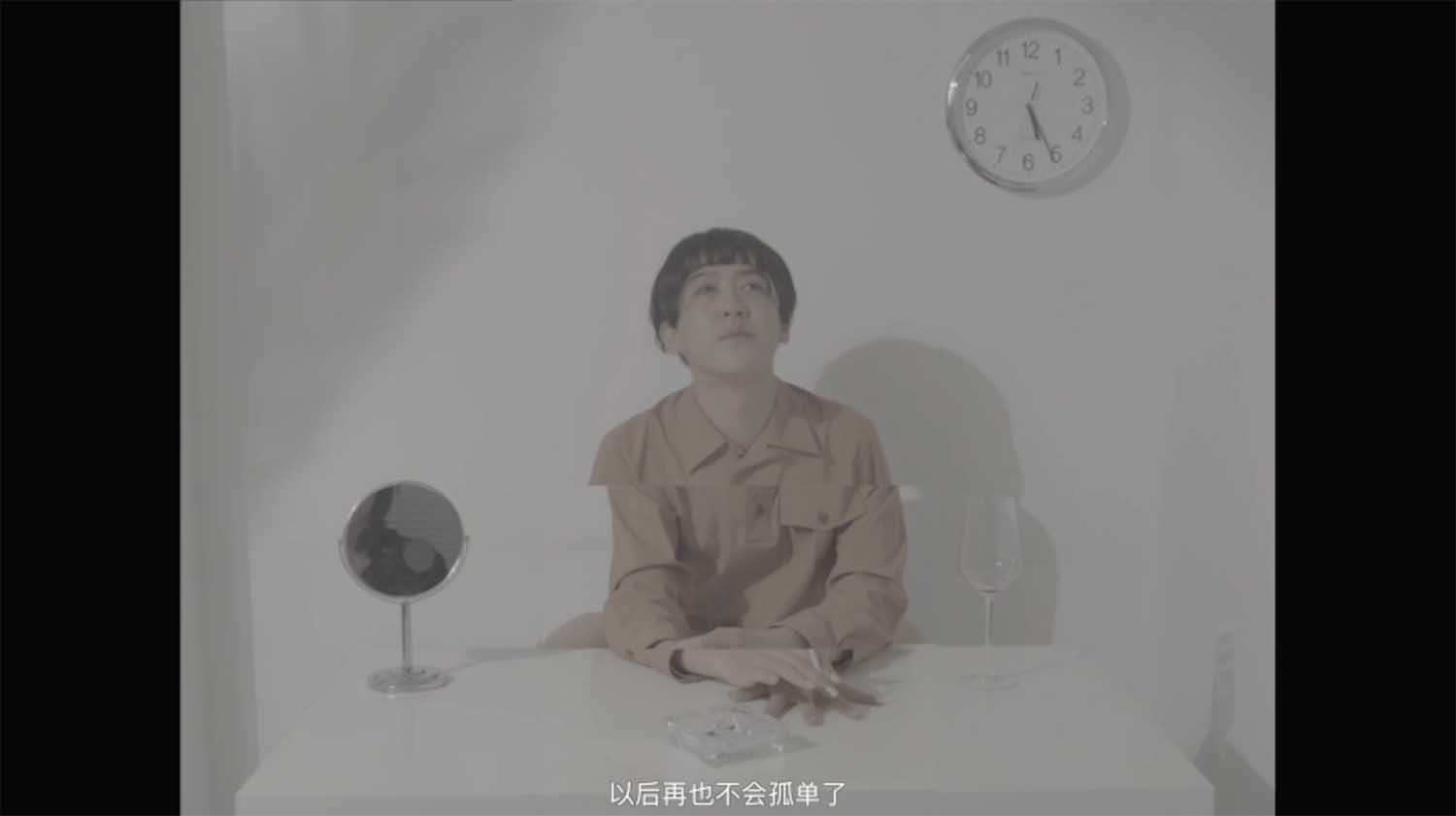 Jiang's 'F*ck me' tells a tale of his emotional battles through a series of work, and also answers the paradox and obstacles listed above. 'F*ck me' is not only an act of the artist's inner ambition, but also a performance which allows Jiang to drag many hidden faces behind their screens into a physical space he created and get fully vibrated. X Museum is proud to present Sida Jiang's first solo exhibition in an institution, where boundaries between the self and the public in this post-internet era will be discussed through a series of works from 2020, including installations, films, performances, paintings and mixed media works, etc.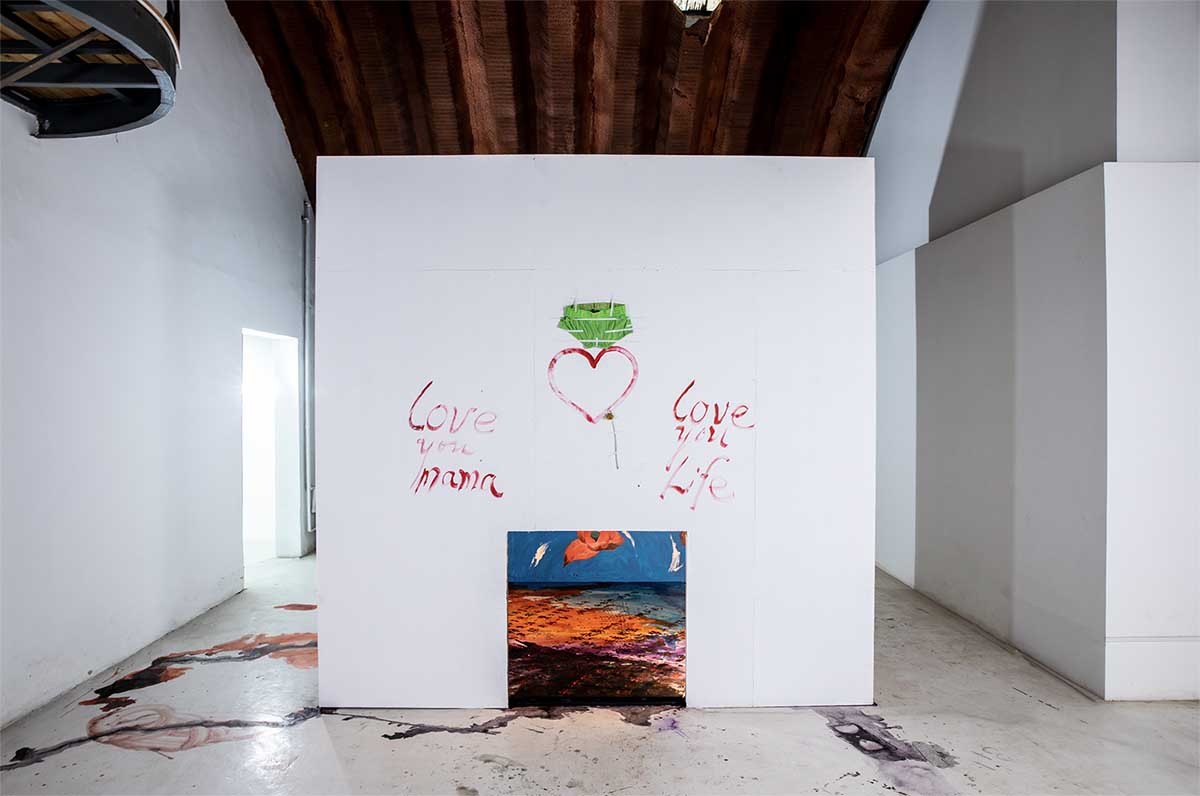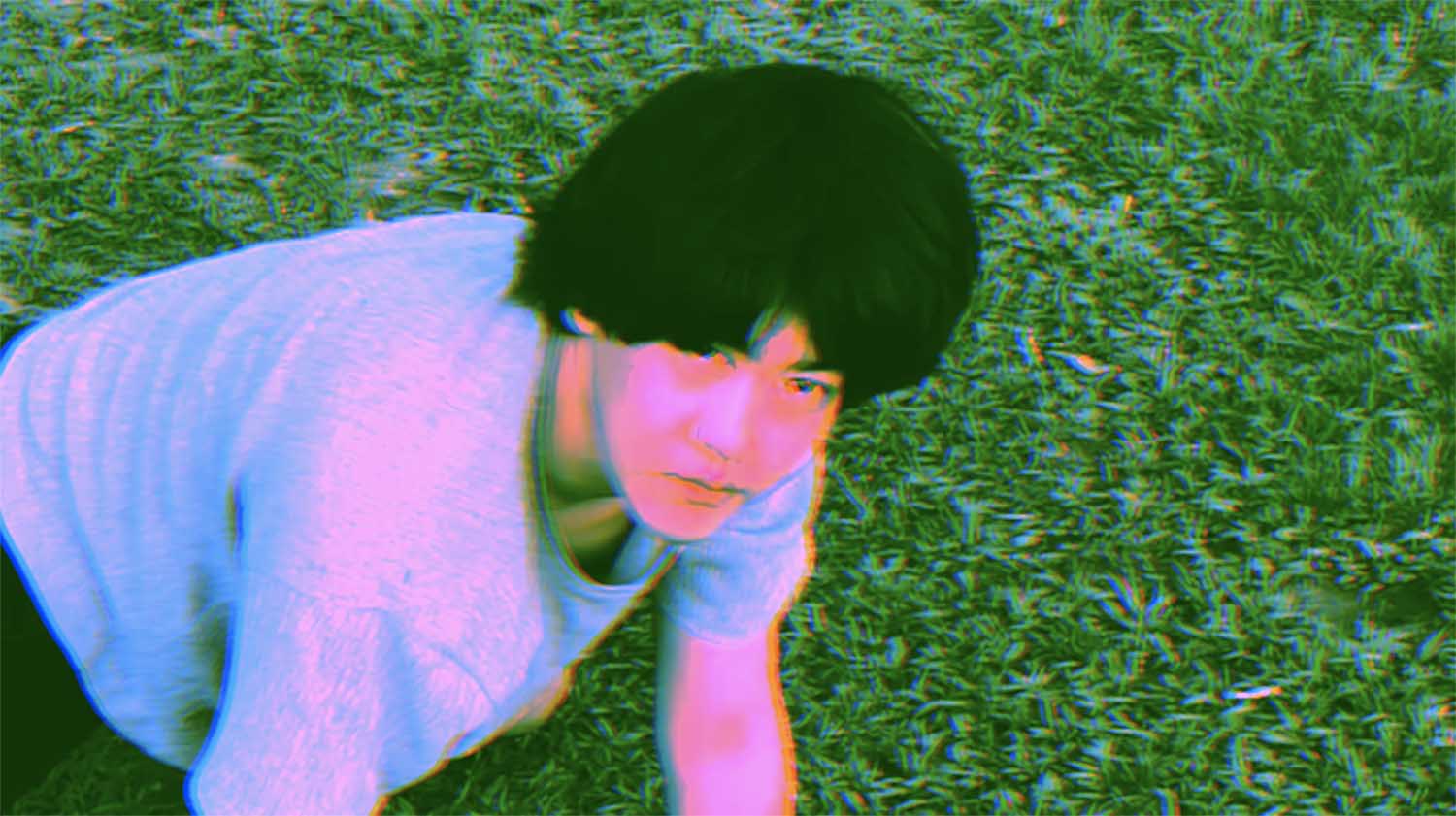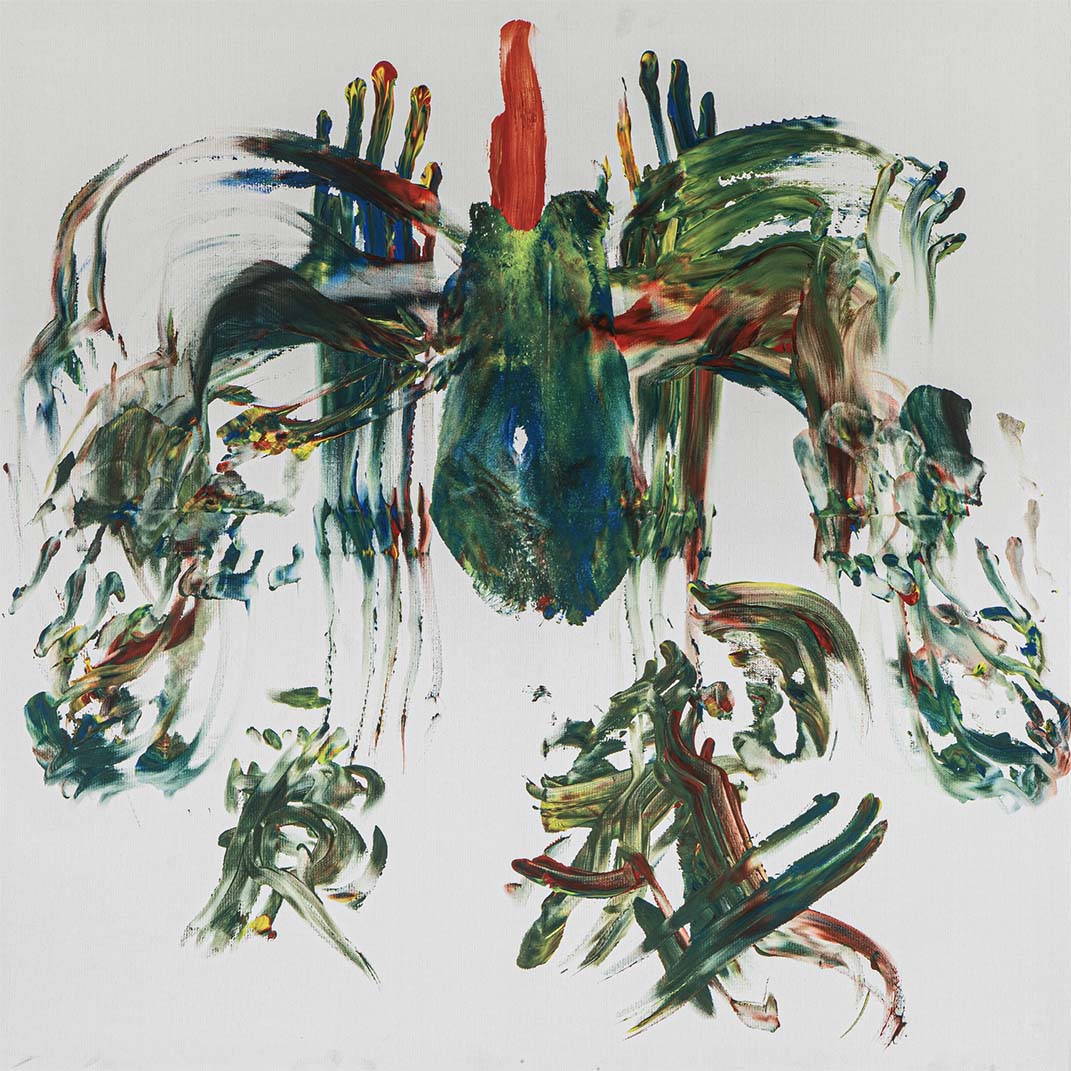 'F*ck me' is not only the artist's cross-boundary experimental showcase, but is also the redefinition of human relationships and social contracts. Humans are born to be equal and born to be free. Love ourselves, love others.
he live art performance 'Queen' is a highlight of this exhibition. Freeing people's mind and taking off those restrictive factors which might prevent people from connecting to each other, this interactive game-like performance encourages people to meet and interact. Inspired by the online social networking apps, artist took the online networking space down to our physical space and tried to utilize the 'Match and Date' game to explore the boundaries between our personal and public space in the Post-Internet era. In this live performance, artists invited many performers to join and act as "Queens". Every Queen has their unique personalities. Meet, chat, match and say goodbye, the Queen pulls the audience back to the reallife from the cyber pace.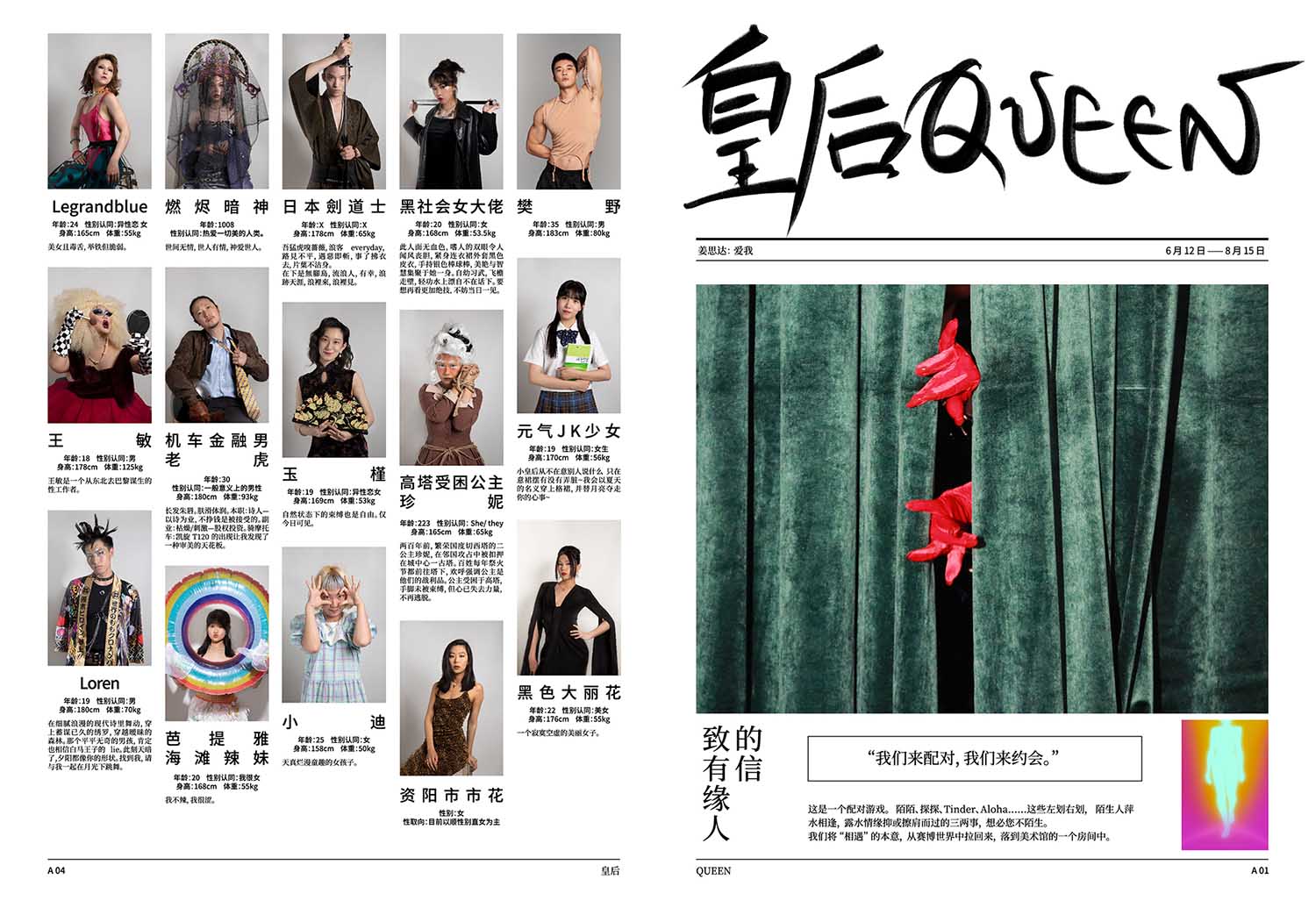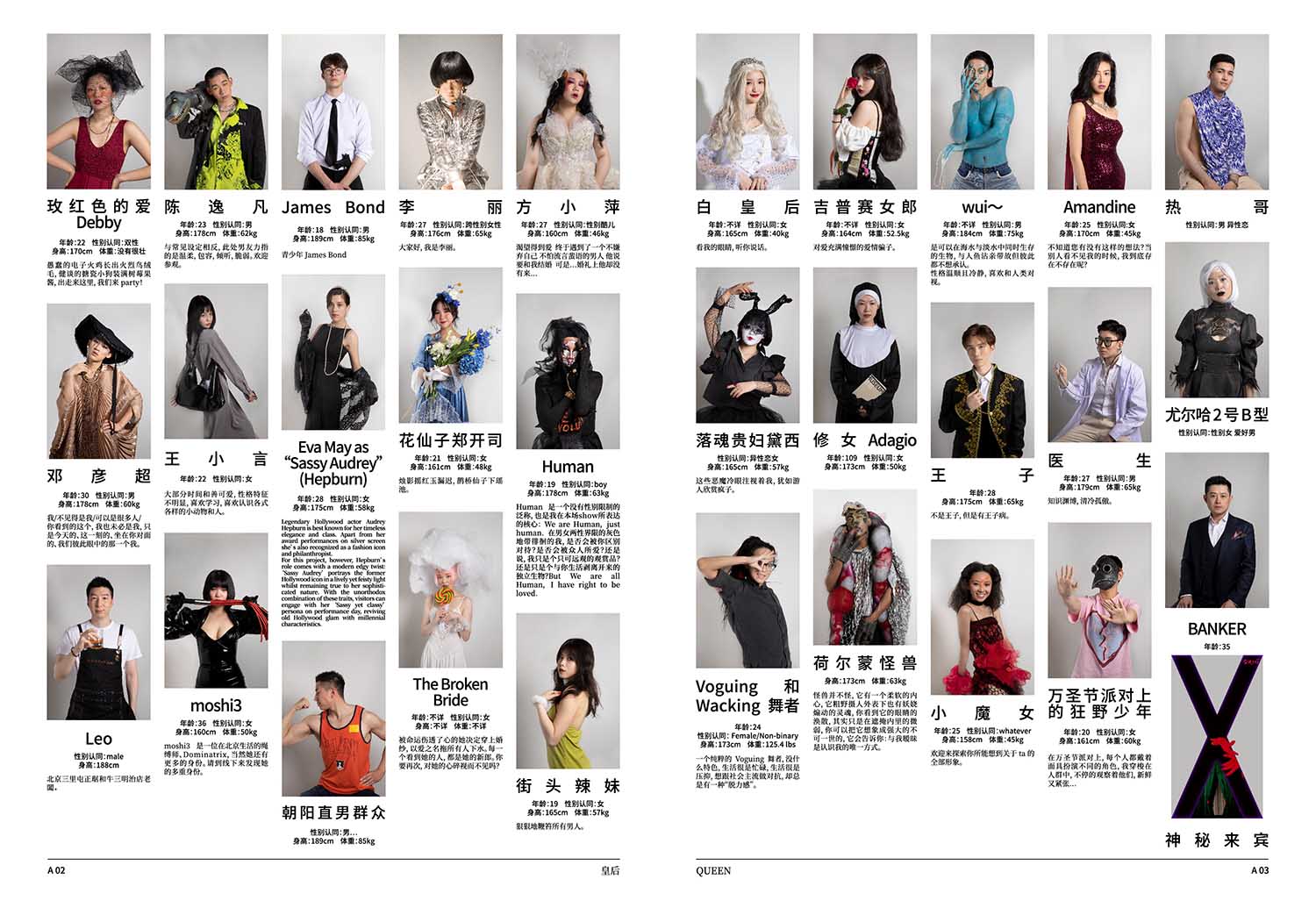 ABOUT X INVITES
X Invites, initiated by X Museum, is an undefined experimental art project of dynamic nature that takes place irregularly. X is the intersection of two lines, and also extends infinitely in different directions, meaning the conversation of innovative concepts between disciplines and their endless possibilities. 'X' does not define art, and 'Invites' is our sincere intention to welcome you from all over the world to explore the unknown possibilities of art.
About The Artists
About The Curators