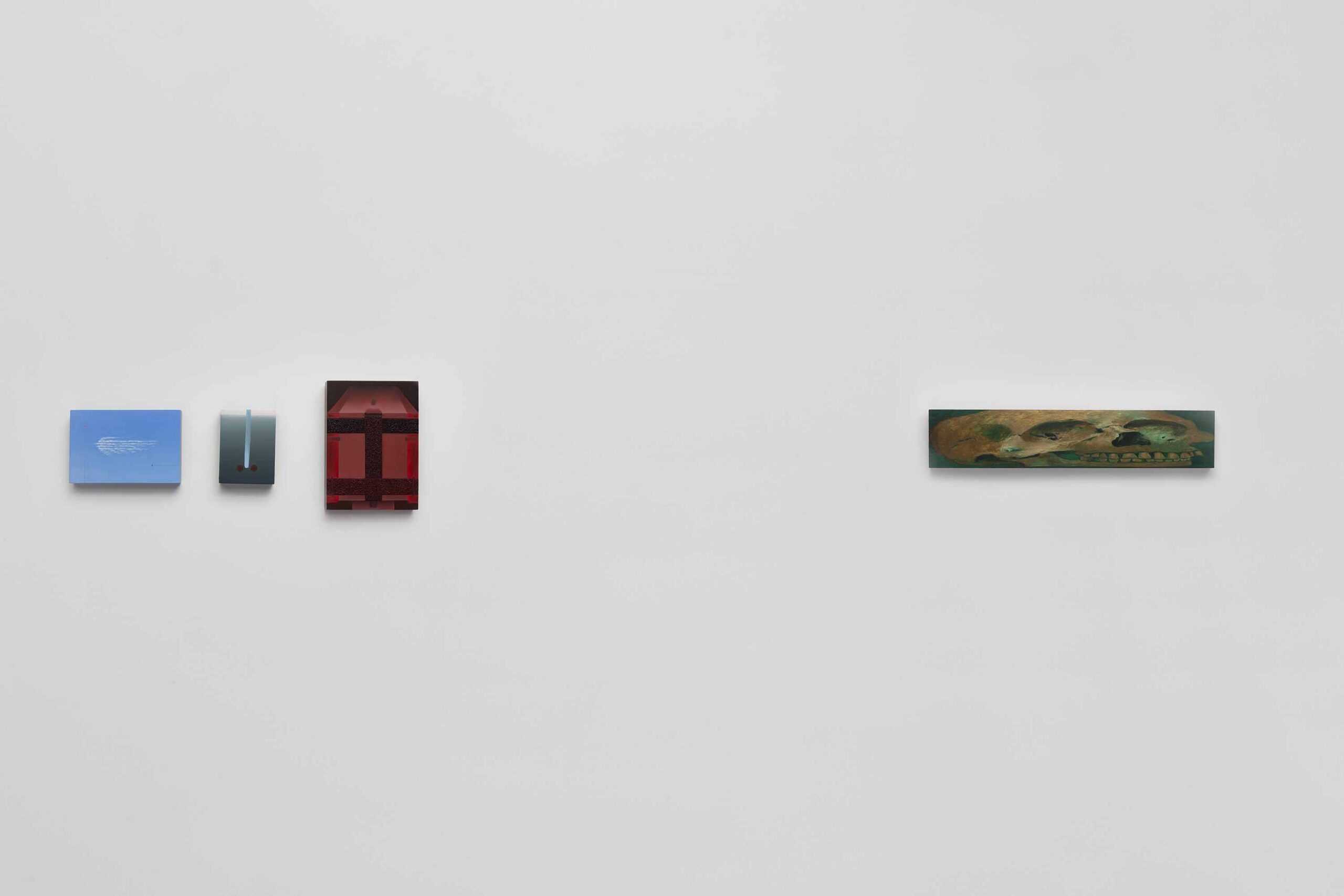 X Museum is pleased to present 'Particularities' from 5 Spetember to 5 December, 2021. 'Particularities' is a group exhibition about contemporary, small-scale painting. At a time of increasing scale, expansion and general hypertrophy, this exhibition trains its gaze on painting practices that do the exact opposite. Inevitably considering small-scale painting as an ethical and ecological position, it responds to and builds upon the work of approximately twenty international artists working in the medium of painting today. Subject matter and modes of painting may vary, one thing all of these artists definitely have in common is a tendency toward economy of scale. And although formal modesty is the filament that binds them together, they otherwise remain wholly themselves, radiating like so many irreducible parts of a provisional constellation of contemporary painting.
EXHIBITING ARTISTS
Tom Allen
Lucas Arruda
Sophie Barber
Gareth Cadwallader
Fergus Feehily
Lewis Hammond
Brook Hsu
Jennifer J. Lee
Paulo Monteiro
Alexandra Noel
Daniel Rios Rodriguez
Paul P.
Santiago de Paoli
Elizabeth Peyton
Dana Powell
Eleanor Ray
Louise Sartor
Anna Schachinger
Hayley Tompkins
Yui Yaegashi
ABOUT CURATOR
Chris Sharp is a writer and independent curator. He co-founded Lulu by X Museum in Mexico City. At the start of 2021, he opened his own Los Angeles-based contemporary art gallery, Chris Sharp Gallery.
A selection of recent exhibitions includes 'Alexandra Barth, Scenography' (Chris Sharp Gallery, 2021); 'Yuji Agematsu & On Kawara, Journalier' ( Lulu by X Museum, 2020).
His writing career includes serving as the news editor of Flash Art International, and a contributing editor at Art Review and Art Agenda, as well as being the author of the book La Cité des châteaux de sable.
About The Artists
About The Curators