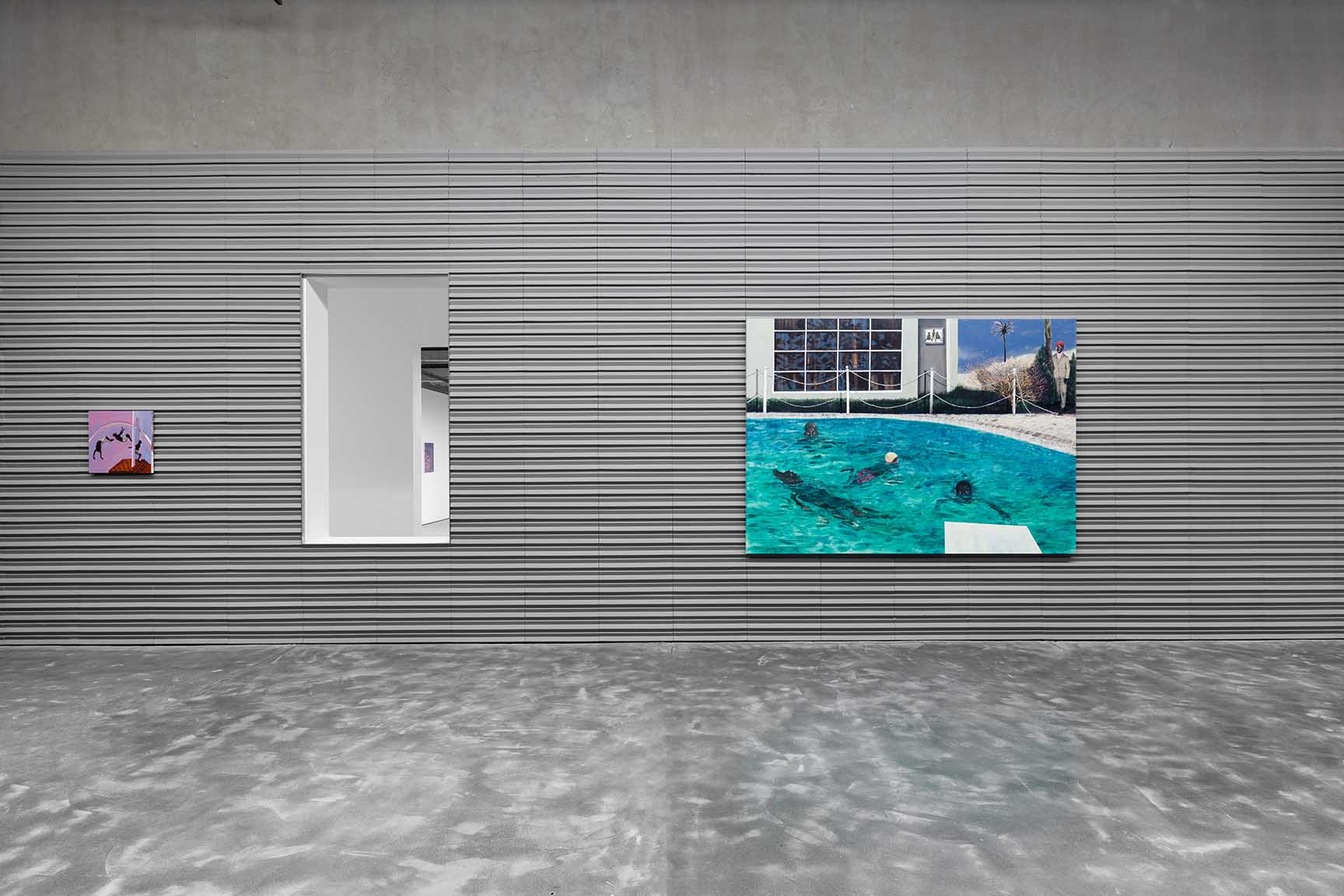 Speakers
Antonio Obá, Flavia Gimenes
Special thanks to
Embassy of Brazil in China
Time
March 16, 2022 / 20:00-21:30
About the Workshop
Antonio Obá's artistic creations often revisit the past and memories, aiming to awaken a timeless language resonating within the body. His recent practice revolves around themes of racial bias, religious beliefs, and family memories, as he delves into significant events in Brazilian history and culture with deep colonial implications. Through retrospection and introspection, Obá seeks to explore how history and societal factors construct and deconstruct individual identities, and how micro-narratives intersect with macro-ideologies, transcending time and race, while intertwining, evolving, and transforming together. The exhibition "Fables" at X Museum symbolizes a culmination of the artist's self-reflection and creative process. Each artwork in the exhibition carries moral narratives and reflections, while the poetic reshaping of the past turns history into an allegorical reality.
As the exhibition nears its conclusion, X Museum is honored to invite artist Antonio Obá and researcher Flavia Gimenes for a dialogue on Wednesday, March 16, 2022. The conversation will center around the artworks presented in the exhibition and the overarching theme of "Fables." The speakers will decipher the layered metaphors embedded in the artist's works, and delve into how personal narratives flow into the river of history, serving as powerful means to discuss identity and consciousness. The dialogue will be conducted via Zoom and simultaneously live-streamed on X Museum's official WeChat, Weibo, and video platforms. The Embassy of Brazil in China will provide on-site Chinese translation for the dialogue, facilitating cross-cultural understanding.
Join us
Join the dialogue and engage in online interactions by entering the ZOOM meeting room: ZOOM ID: 939 0215 9125
Follow and access the live broadcast on the "X Museum Official WeChat Video Channel".
About the speakers
Antonio Obá
Antonio Obá (born in 1983 in Serantilândia) currently lives and works in Brasília, Brazil.
Antonio Obá's work explores the influences and contradictions within the construction of Brazilian culture, triggering resistance and reflection on national identity. He uses symbolic representations in Brazilian culture as metaphors for race and political identity, delving into iconic historical events and religious themes through mediums such as sculpture, painting, installation, and performance.
Antonio Obá has recently had solo exhibitions at X Museum (Beijing, 2021), Mendes Wood DM Gallery (Brussels, 2021; São Paulo, 2019; New York, 2018). His works have also been featured in numerous group exhibitions and biennials, including Musée de la Chasse et de la Nature (Paris, 2021), Montpellier Contemporary Art Museum (Montpellier, 2020), 36th Panorama of Brazilian Art (São Paulo, 2019), São Paulo Art Museum (São Paulo, 2018), Instituto Tomie Ohtake (São Paulo, 2018), Museum of Art of Rio (Rio de Janeiro, 2018), PIPA Contemporary Art Award (Rio de Janeiro, 2017), among others.
Flavia Gimenes
Flavia Gimenes is a Brazilian researcher and curator, who graduated from the Royal College of Art in the UK. Over the past five years, Gimenes established and operated the project space Elefante Centro Cultural in Brasília, presenting solo and group exhibitions by artists and curating a series of public projects and publications aimed at connecting artists, curators, critics, and audiences. Additionally, she has launched artist residency programs in various cities in Brazil and the UK. Gimenes's work at Elefante Centro Cultural continues to have a profound impact on contemporary art in Brazil, fostering continuous contact and exchange between artists and practitioners from different regions and cultural backgrounds. Currently teaching art history in Shanghai, Gimenes is engaged in a new research project and continues to be involved in artistic production projects.
About The Artists
About The Curators