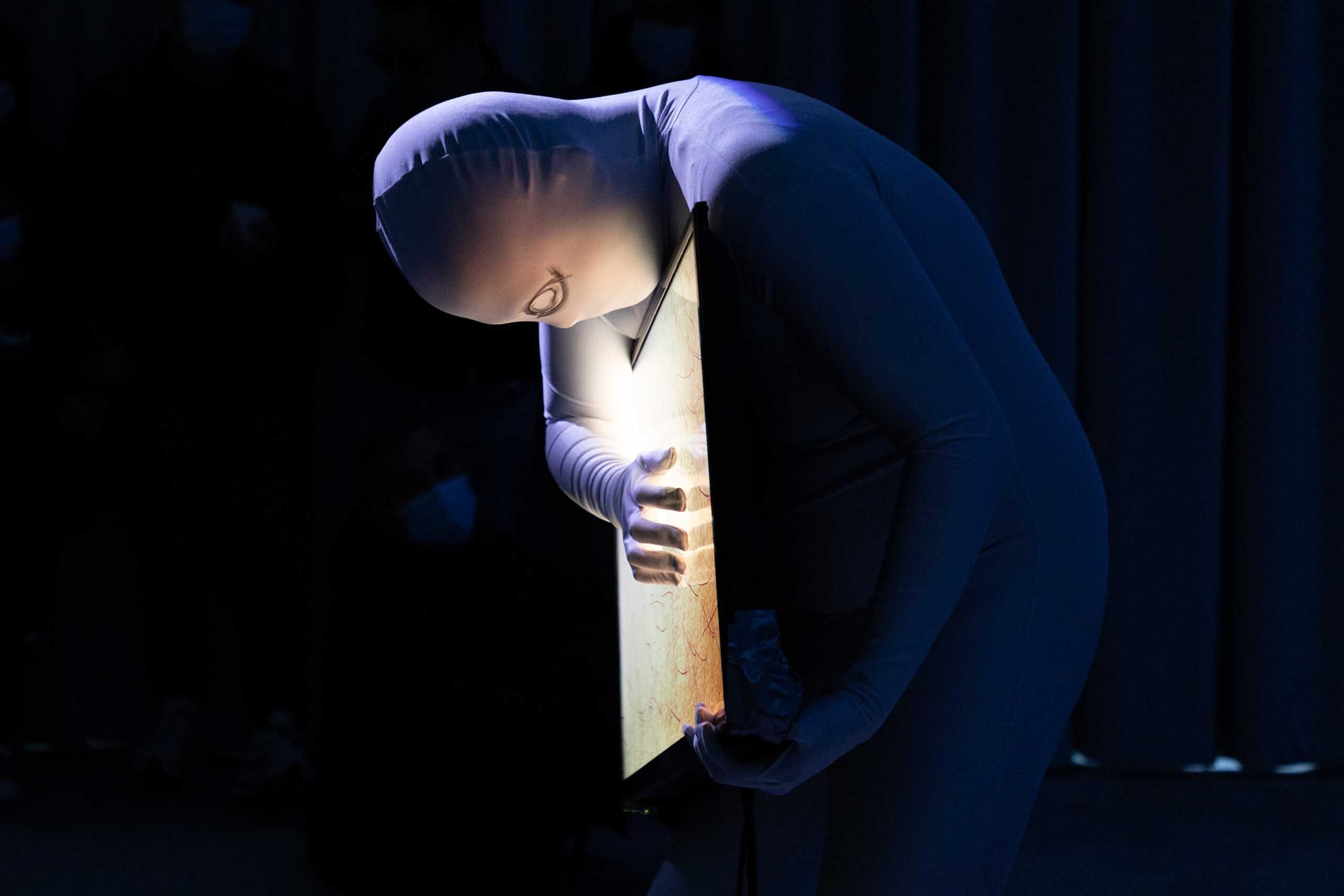 Guest
StageNoMore, artist collective
Time
December 4, 2021 / 15:00
ABOUT THE EVENTS
The performance project Gānbēi was created during the collective's artistic-technical research residency in the Academy for Theatre and Digitality in Dortmund (Germany) in 2020 and further expanded with the inspiration of Yngve Holen's works.
'It's all in the wine' is a Chinese slang expression, meaning that with the help of alcohol, everything indescribable can be articulated and understood and that alcohol can be seen as a symbolic code that conveys poetic messages. 'Gānbēi' ('cheers' in Chinese), via the use of alcohol, symbolises the connection between human beings. The performance Gānbēi explores connection and disconnection in this fragile moment of the world. What is the real connection? What are we looking at when we look into a screen? Is the screen a mirror reflection of our lives? Does it separate us from who we are? How does it reshape us in an imperceptible way?
The performance was presented in the interaction between the actors and the audience. Inspired by the work Foreign Object Debris, a DJI robot collaborated in the performance and contributed creatively.
About The Artists
About The Curators