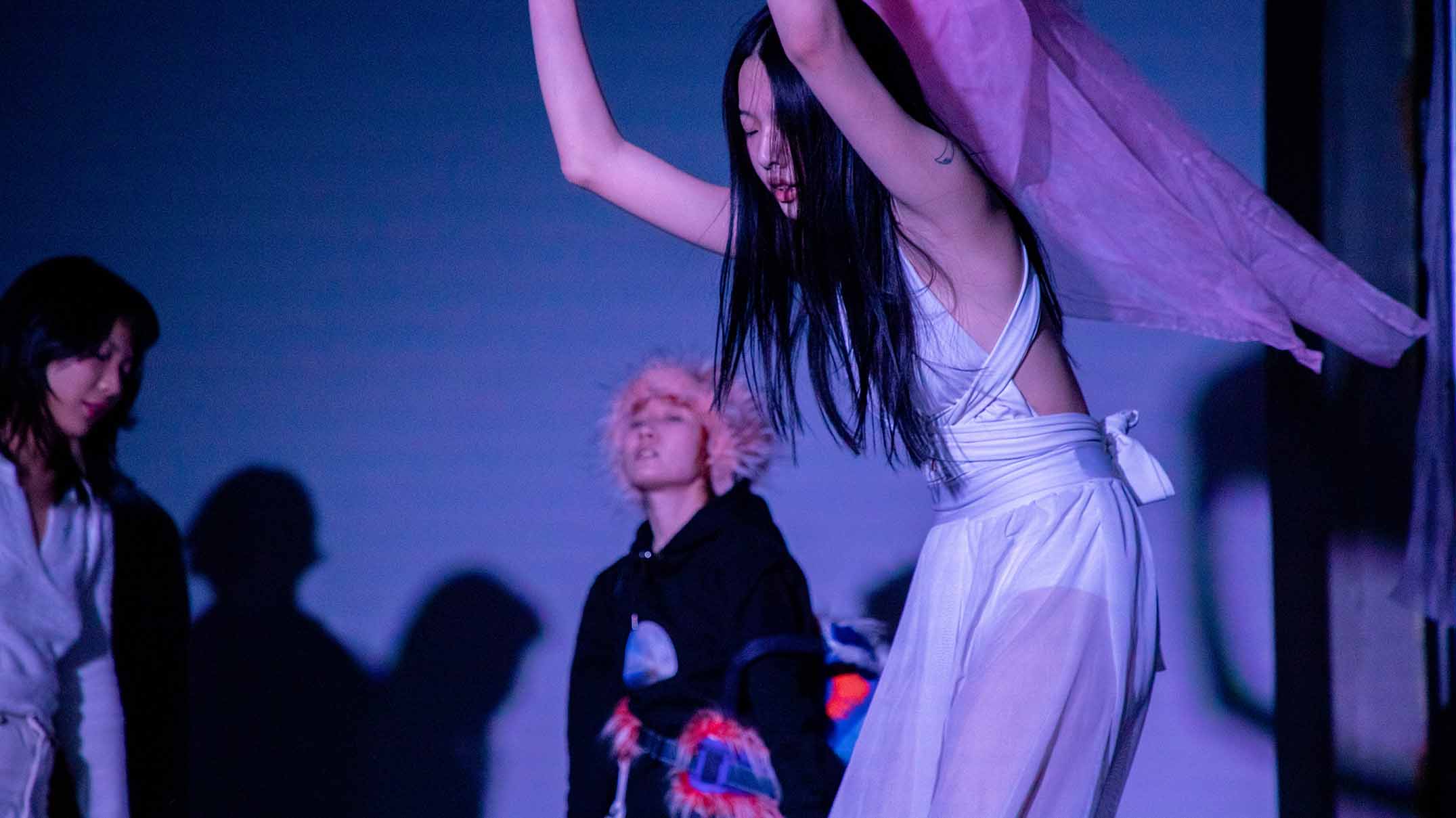 Guests
Director and writer: Maggie Menghan Chen
Performers: Maggie Menghan Chen,
Kongkong Du, Lawrence
Marimba: Wang San
Music director: felicita
Costume and jewel: a1jewel, Wu Yang
Time
October 31, 2020 / 16:00-18:00
ABOUT THE EVENT
"Undercurrents" was a healing gathering and performance that invited the audience to participate and achieve a personal experience through imagination and recollection. The healing power of "Undercurrents" was embodied in the physical body. The performers calmed their heartbeat through chanting and breath control; they achieved physical comfort and joy through asana and dance. The artist believes that the exploration of dreams and the subconscious has compensatory emotional value, and that an awareness of the subconscious can enrich the individual. Maggie Menghan Chen's works are influenced by psychology and mythology. In this performance, the artists worked with participants to imagine a holy land at X Museum through sound, conversations, videos, and music, depicting a harmonious community of music and movement. The audience could use their senses of sight and hearing to immerse themselves in the performance, exploring the intertwined edges of divinity and humanity, dream and reality.
About The Artists
About The Curators