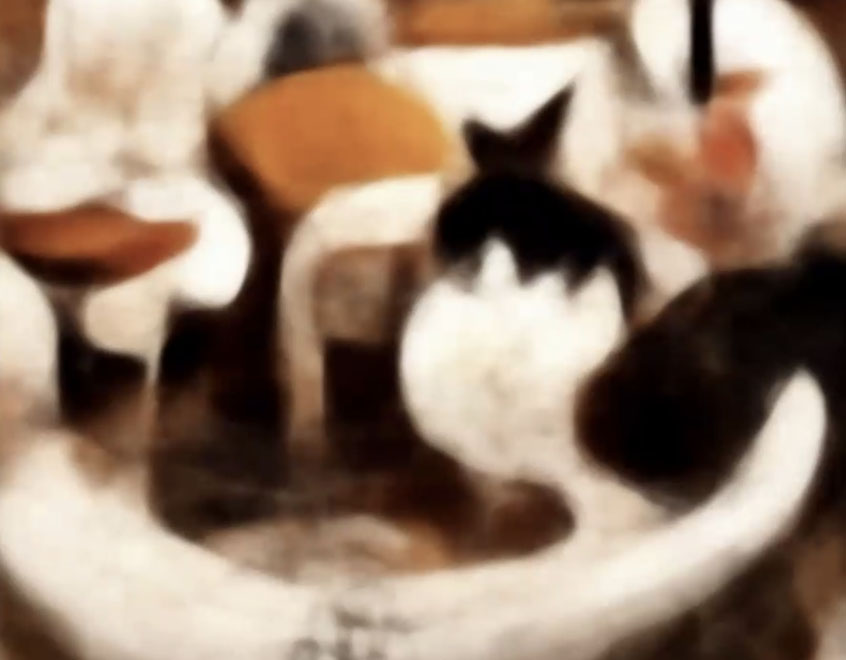 On May 21, 2022, during the "The Kick Inside" exhibition, we invite everyone to gather online. In this workshop session, we are honoured to have director Haixin join us to discuss gender experiences and expression spaces in the technology community and guide participants in a hands-on exploration of AI technology and creativity.
Guest
Hai Xin, Director
Time
2022/05/21 – 15:00-17:30
About the Workshop: Guest Statement
In a recent online lecture I attended, a speaker mentioned her belief that "stories" are the magic of humanity. I share the same belief. The narratives woven together by words can transport individuals to faraway places they have never seen, allowing strangers to empathize and connect with each other. Stories shape our world.
Listening to stories and telling stories have been essential human needs throughout history. For creators, the emergence of new technologies is making storytelling increasingly accessible, with one such technology being artificial intelligence (AI). Recently, I have been experimenting with Disco Diffusion for artistic creation, including projects such as "AI Shan Hai Jing," AI short films "Grandfather's Clock" and "Grandmother's Palm," and an AI-illustrated story titled "Snake."
While I feel excited and proud of my work, when I share my storytelling creation, especially "Grandmother's Palm," which shares a female perspective, in many technology communities, I often encounter confusion and skepticism.
Gender differences often lead to disparities in life experiences and perspectives. Female creators who actively participate in technology communities are not in the majority. This may be due to a numerical disadvantage or limited space for female voices in male-dominated communities, or perhaps both. Regardless, women should have a safe and comfortable space for expression within their industries.
This workshop is not a traditional lecture but an opportunity to gather like-minded women participants, share personal explorations, and exchange experiences. If the goal is rapid learning, there is no faster way than to directly try Disco Diffusion and read the introductory documentation by one of its creators, Zippy.
During the workshop, I will combine my own works to share insights and some practical tips on creating with AI. We will engage in conversations and share experiences among other female creators. From this perspective, it is a free but semi-charitable event with a personal purpose. Influenced by the manga I read in my youth, I have always been dedicated to finding companions who share my interests. I view this workshop as an opportunity for exploration and discovery.
About The Artists
About The Curators