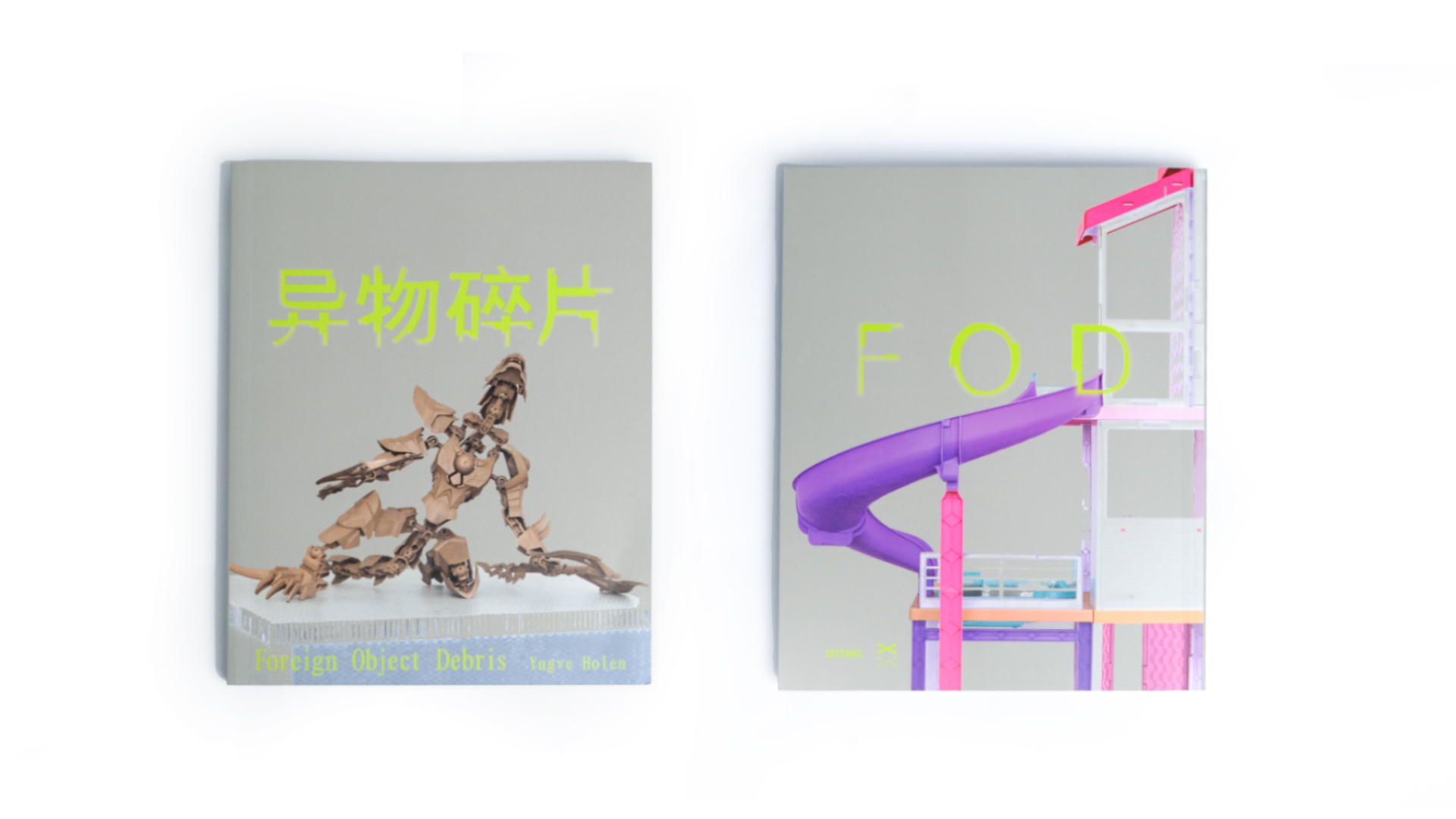 'Foreign Object Debris' is an exhibition catalogue published in conjunction with Yngve Holen's exhibition at X Museum, running from September 5 to December 5, 2021. The catalogue captures high-resolution images of the exhibited works, and incorporates three articles from Timo Feldhaus, Ida Eritsland and Poppy Dongxue Wu.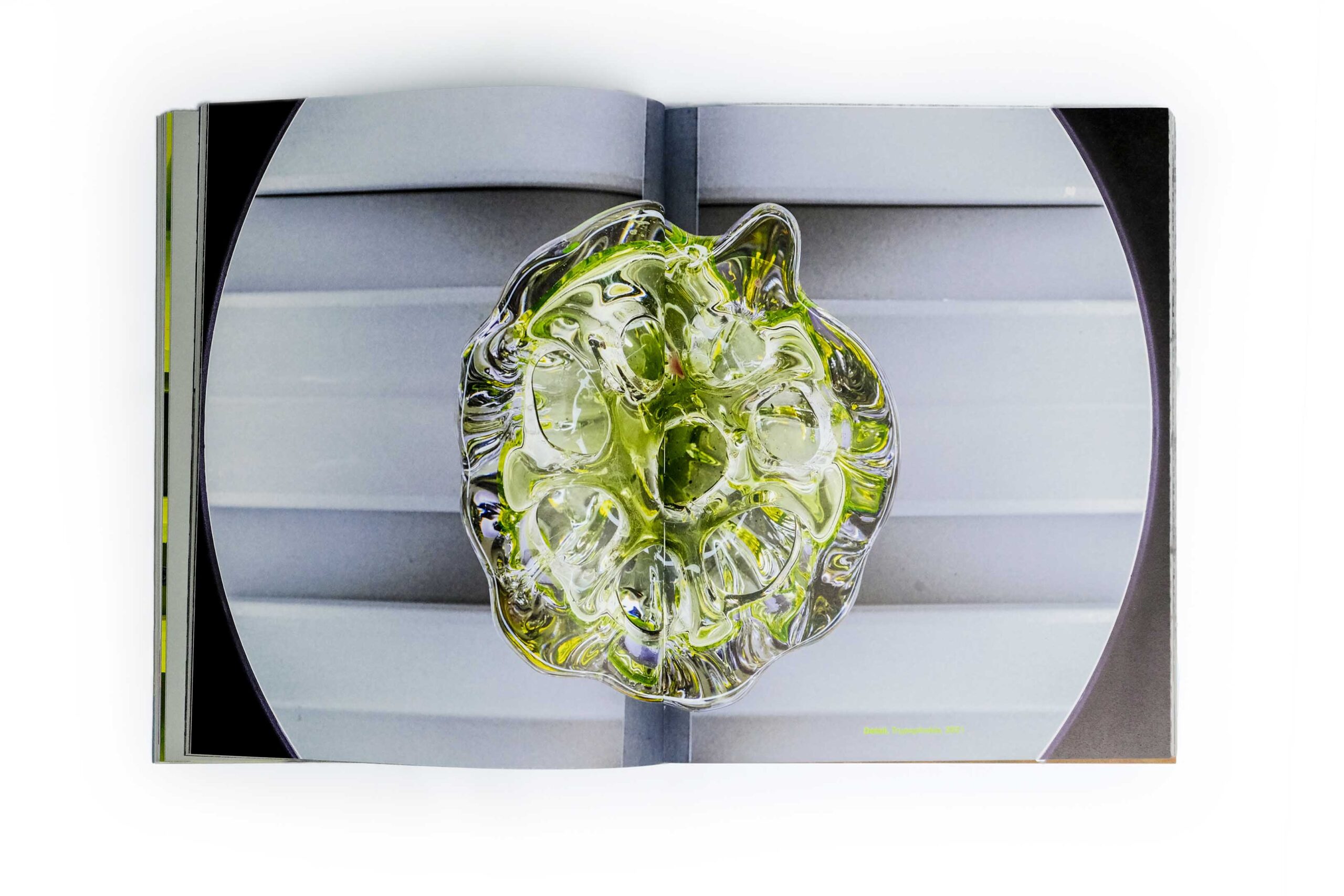 The exhibition, 'Foreign Object Debris', is Yngve Holen's first presentation of his works in Asia, bringing together more than 30 new works from Holen's extended practices that are grounded in his decade-long explorations of industrial manufacturing, contemporary food productions, and commercial airliners. In the aerospace industry, foreign object debris (FOD) is the umbrella term for objects found in inappropriate places where they may cause damage. This idea is furthered extended from the exhibition and is incorporated in the catalogue's visual design. With the spotlight on every inch of detail, the catalogue reflects the exhibition, and unveils the tangling unspeakable emotions between humans and technology.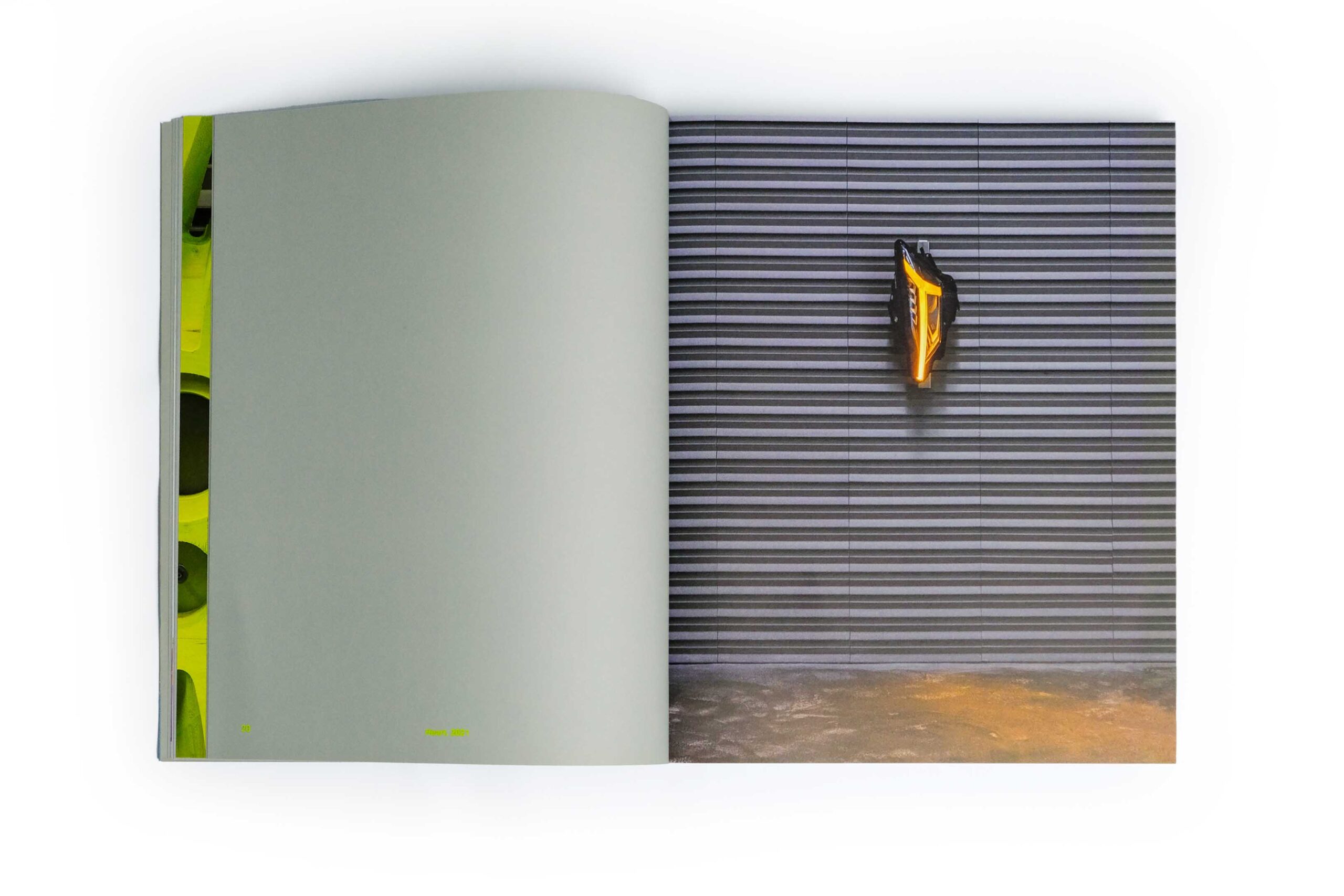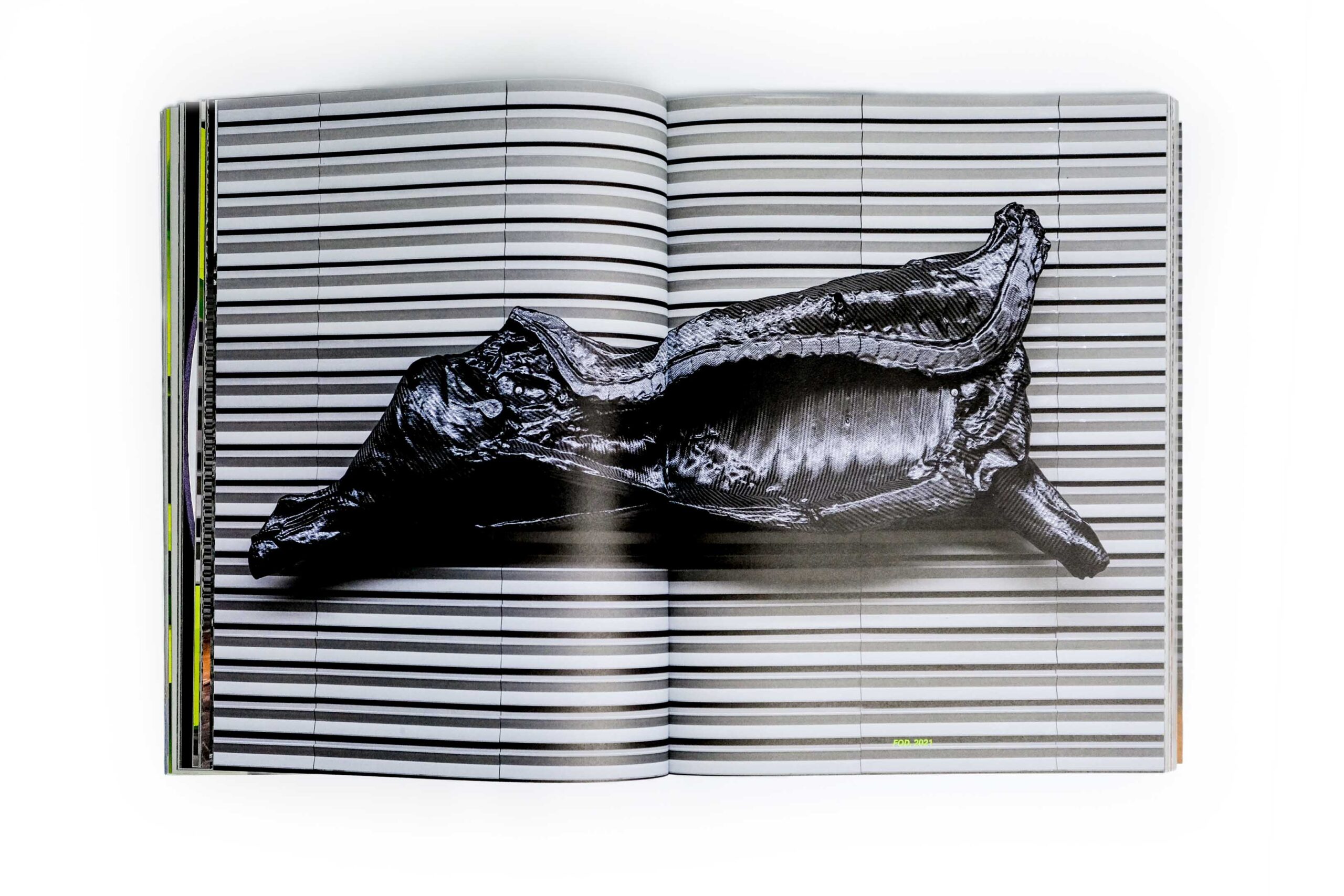 Timo Feldhaus has lived in Berlin for over 20 years, in his article, Feldhaus examines the essence of Waldorf education and German culture. Witnessing the transition of the personal lives and the city, Feldhaus analyzes the challenges and opportunities that the technological revolution has brought to social development, which brings a huge impact on Holen's artistic practice. Poppy Dongxue Wu, the curator of the exhibition, traces back Holen's visits to Beijing in 2019 and investigates the idea of 'ghosts in the machine' and consumerism through the lens of modern technologies. Ida Eritsland then explores the interpretation of 'foreign object debris' with the human meaning in the material world through the works presented in the exhibition.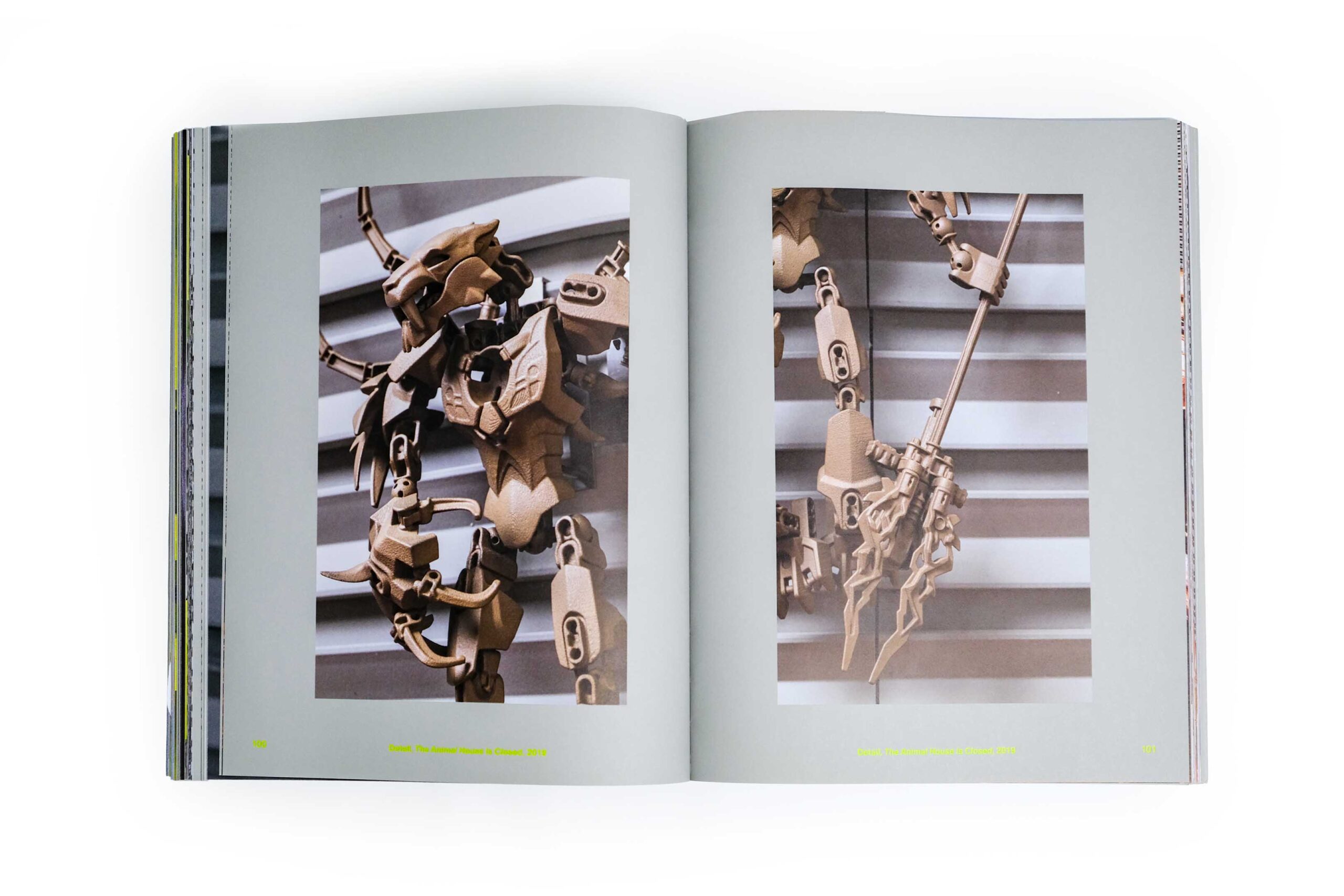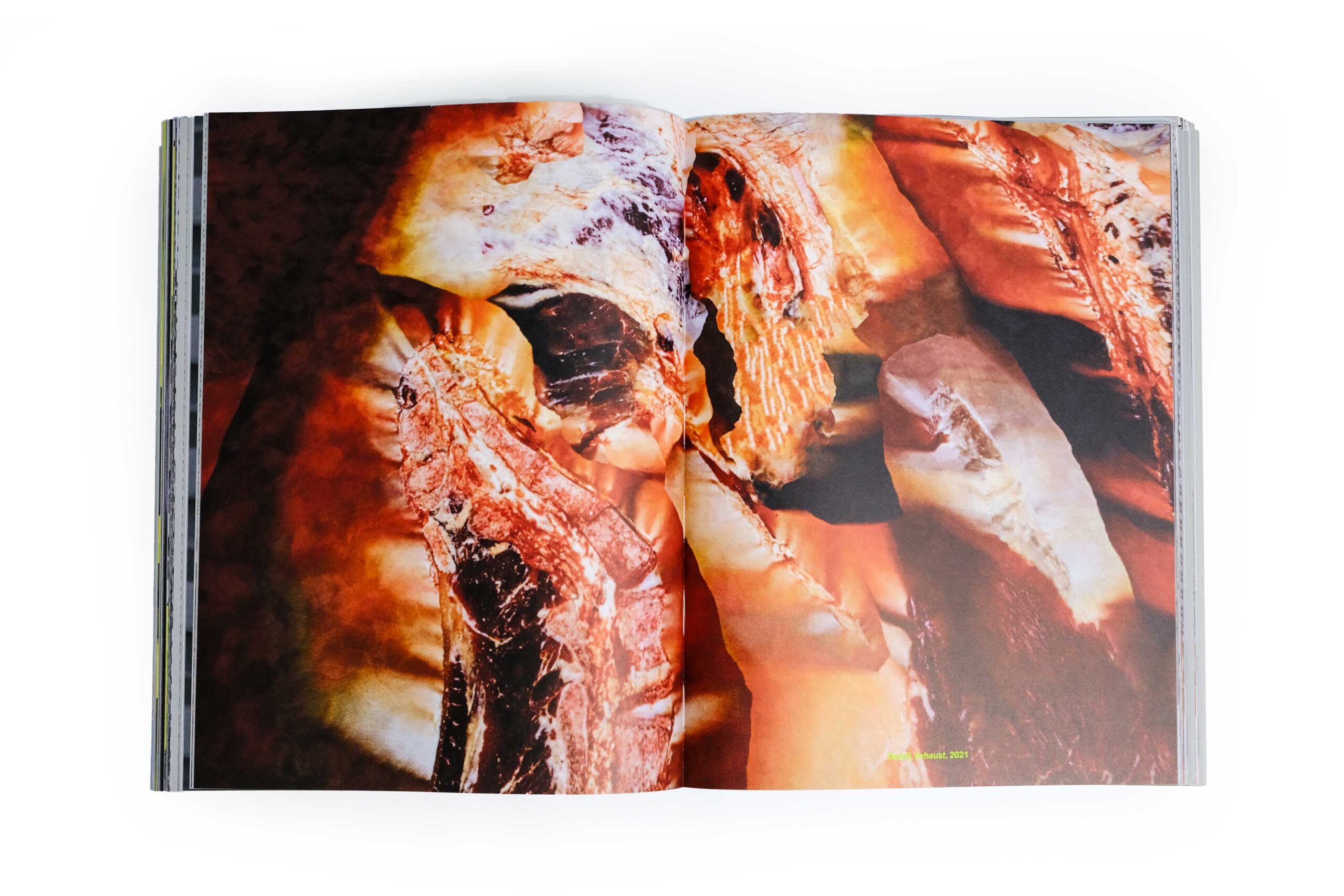 Echoing the colour of the interior wall of the X Museum, the grey sets the tone of the book; yellowish-green is extracted from the environmentally friendly varnish of the exhibited work Anthroposophic Architecture. With random rough tweaks, the title fades out from the background, blurring the line between reality and illusion. Digital stripe glitches, scattered throughout the pages, recontextualize the dislocation scenario in the mechanical world, and bring the reflection and interpretation toward the topic.
'Foreign Object Debris' is published by Distanz, and designed by Ken Wenrui Zhao.
PUBLICATION INFORMATION
Publisher:  Distanz
Design:  Wenrui Zhao
Year:  2022
Format:  200 x 270 mm
Pages:  192
ISBN:  978-3-95476-449-5
About The Artists
About The Curators