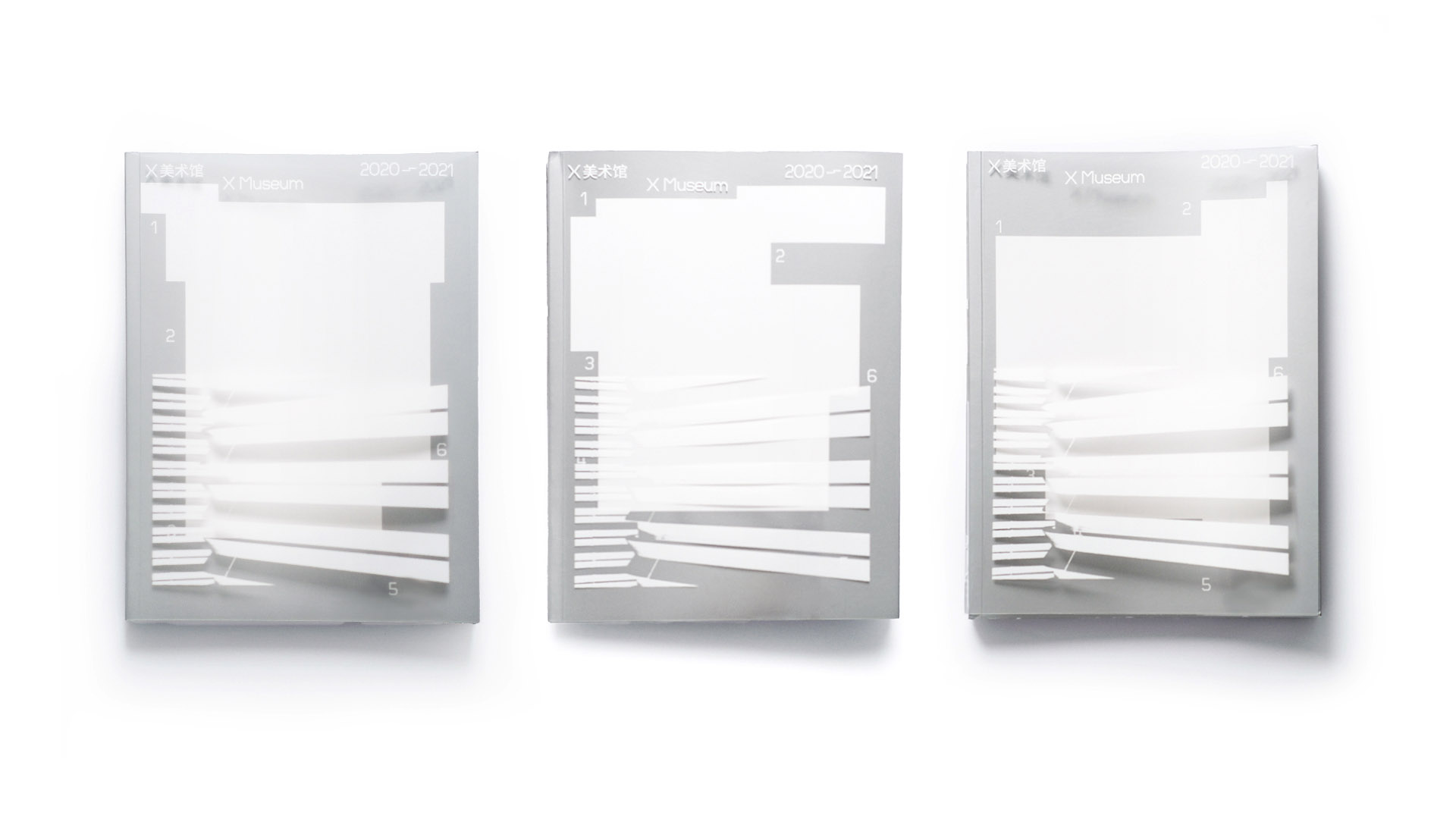 X Museum 2020-2021 is the first annual catalogue published by X Museum since its inauguration. It traces back and reflects on the arts and cultural programs the museum has produced in its very first year, including five exhibitions and over twenty public programmes presented in the museum's physical space. The catalogue also documents X Virtual Museum, a digital museum platform, and witnesses the museum's international outreach through its offsite programmes.
The catalogue started from the museum's inaugural exhibition, 'X Museum Triennial 1st Edition: >_ How Do We Begin?', bringing readers' memories back to those fascinating exhibitions: 'Issy Wood: Good Clean Fun', 'Collection as Poem in the Age of Ephemerality', 'Christina Quarles: Dance by tha Light of tha Moon' and 'The Endless Garment: Research Station'. Five articles of the exhibitions are brought together accompanied by extended narratives from the curators and artists.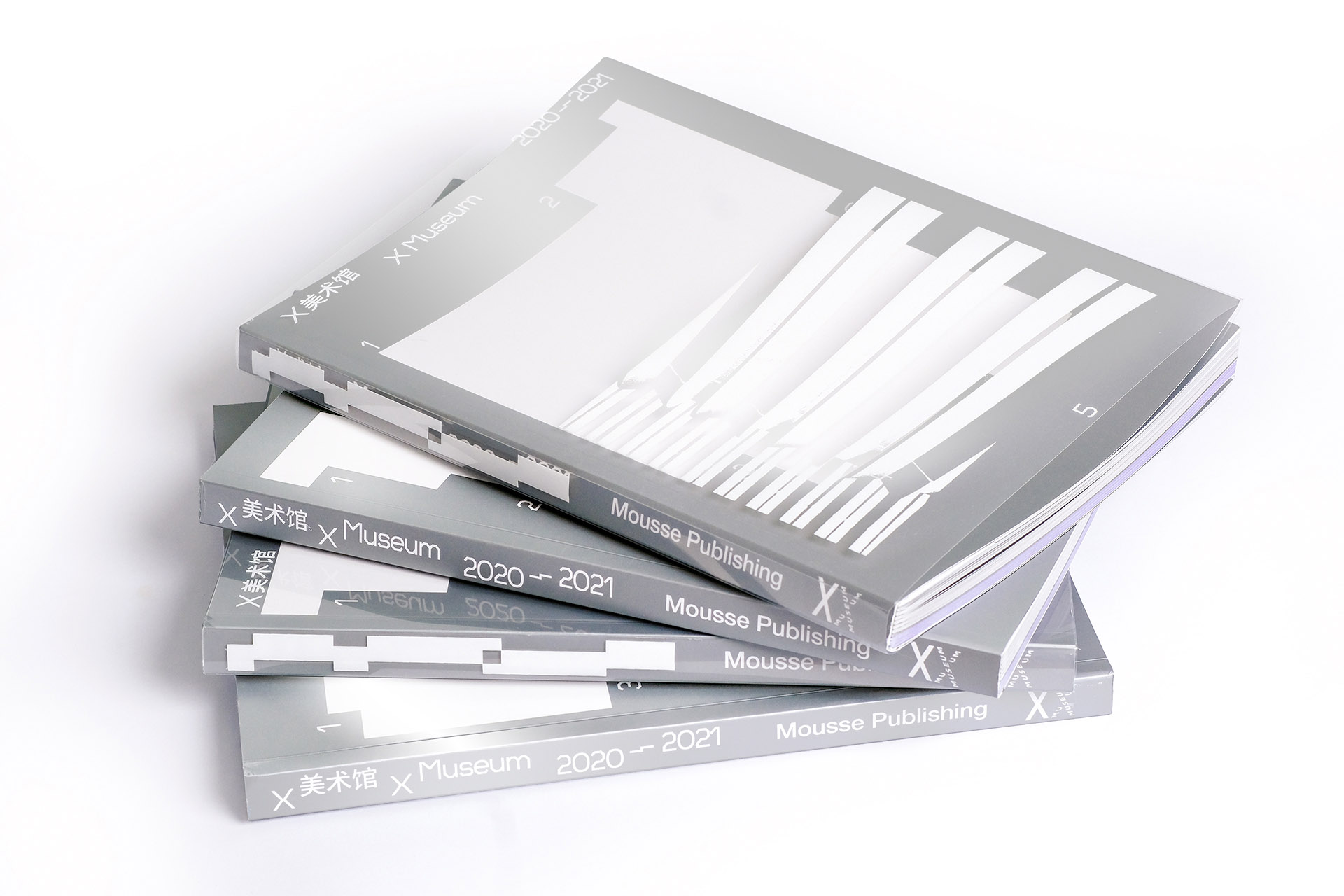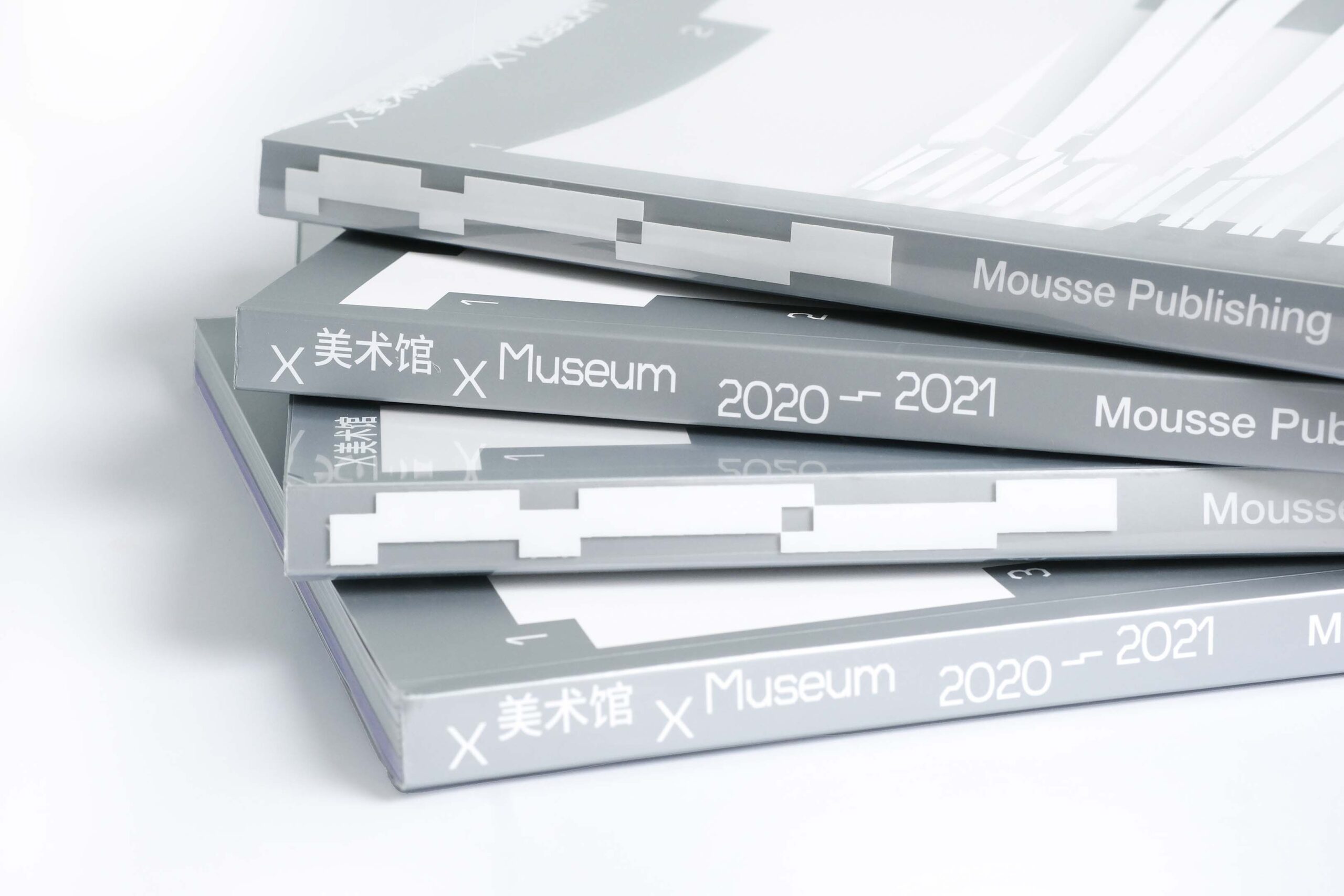 In the following chapters, X Museum 2020-2021 spotlights the public programmes presented in its first year, ranging in five parts, including performances, workshops, talks, participatory programs, and music. Then in the X Virtual Museum chapter, a conversation between the curators deciphers the conceptual construction of the programme, exploring the endless possibilities and challenges of the museum's future virtual projects. 'Planet of People' and Lulu by X Museum, the special projects the museum presented during the Venice Biennale and in Mexico City are also documented in the catalogue.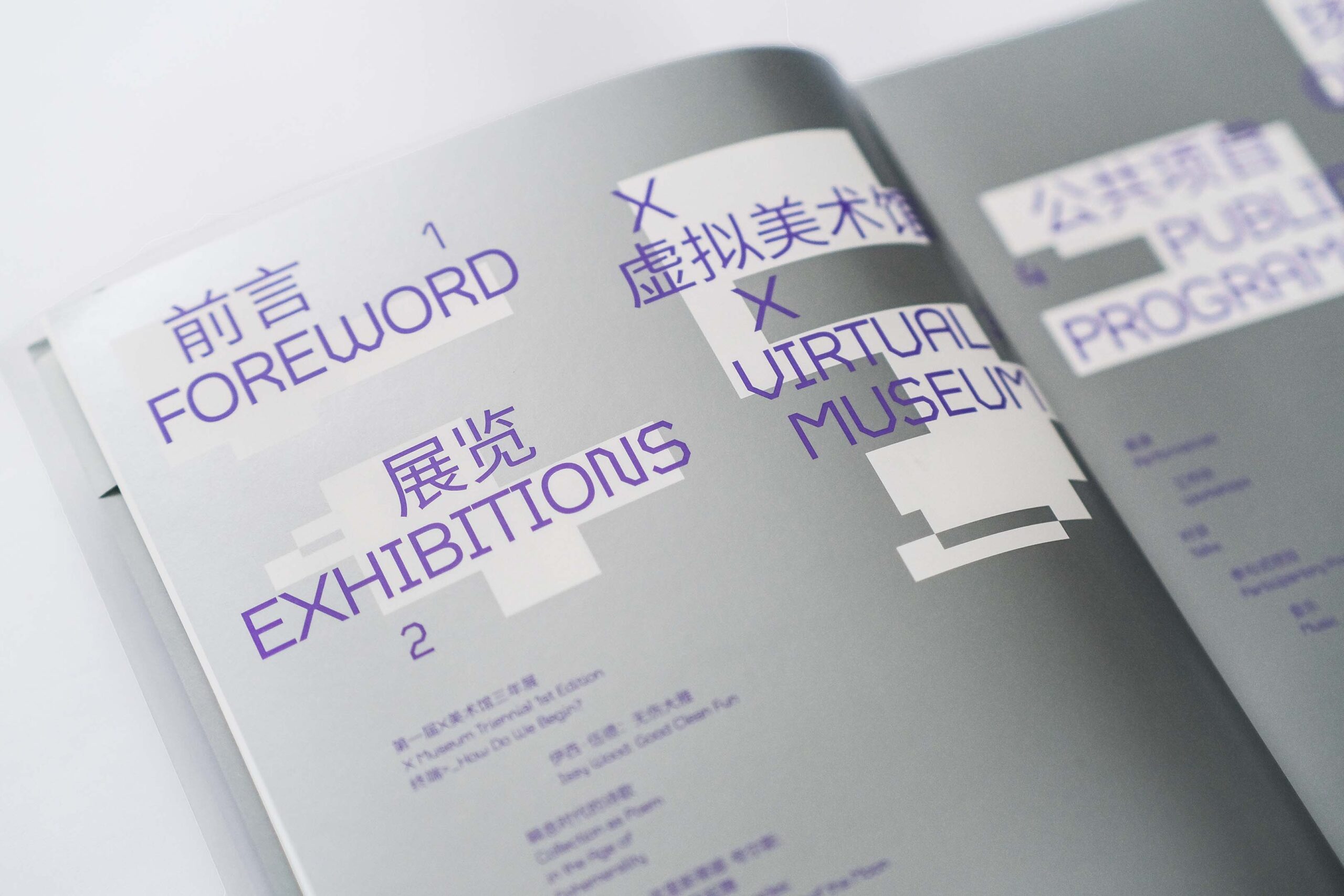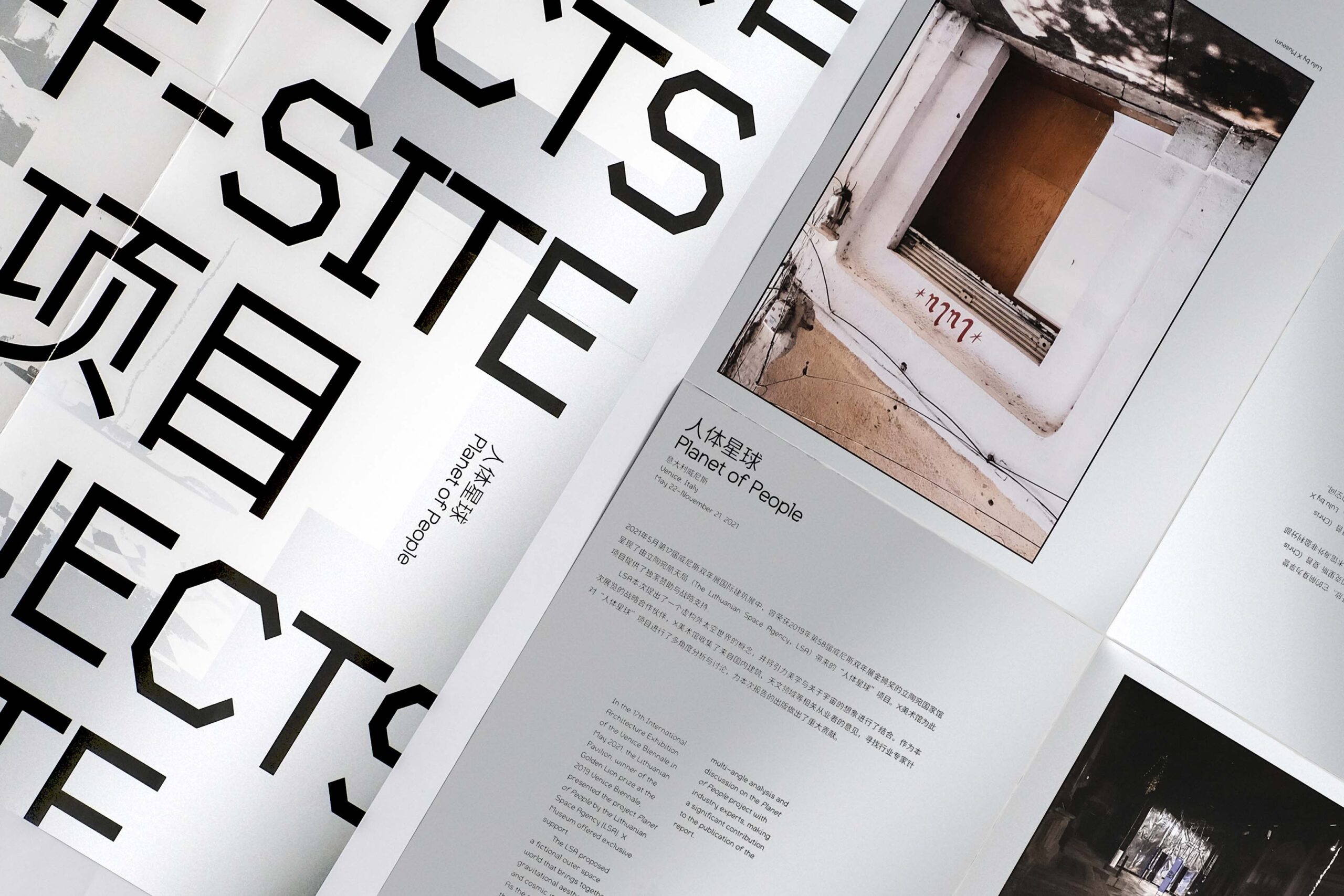 The design is inspired by X Museum's signature terracotta modular wall system. In parallel with this distinct feature, the catalogue poses an abstract interplay between shapes, images and texts, formulating a unique spatial relationship between the museum's physical space and print matter. Texts and imagery, generates fluid patterns from the top to the bottom of the book— the architectural characteristics of the museum space are translated into the layout and composition of the book. The catalogue uses Scope, an interactive typeface with multiple variations, to create a balancing breath between the horizontal lines. Squeezed and stretched in limited space on paper, the texts and images outline the dancing flow, shaping the silhouettes with their flexible movement. The poster, printed with the museum's overseas programmes which were held beyond its physical premises, is folded in the catalogue: as part of the integral visual language, the poster can also be manifested with its special presence on its own. Ten different slot-shaped bookmarks are randomly attached to each book. Three different versions of cover design create variable arrays of visual language.
X Museum 2020-2021 is published by Mousse Publishing, and designed by Related Department.
Publication Information
Publisher:  Mousse Publishing
Design:  Related Department
Year:  2022
Format:  220 x 275 mm
Pages:  196
ISBN:  978-8-867-495-047
About The Artists
About The Curators