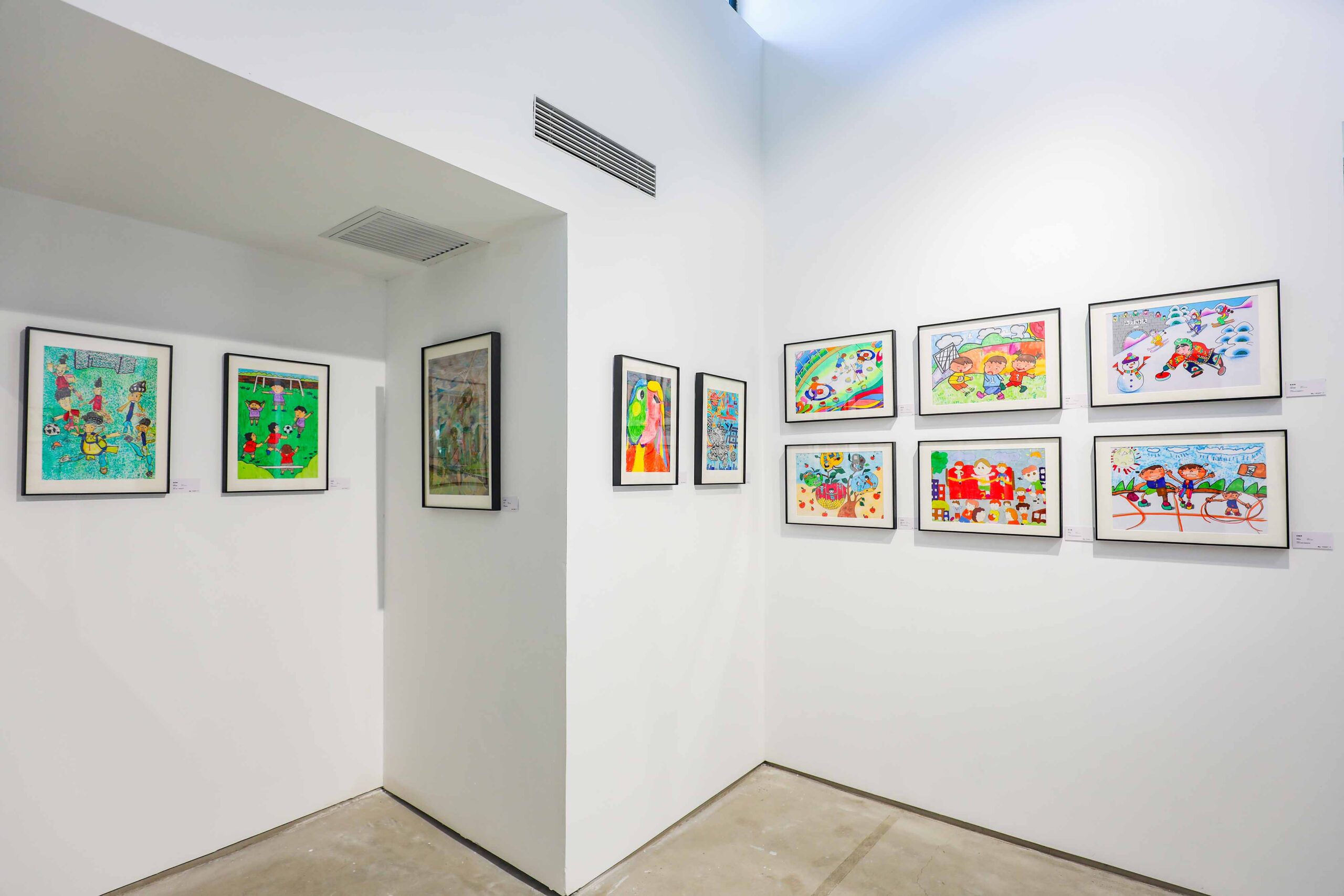 This exhibition was co-organized by NBA Cares, Beijing X Museum and Special Olympics East Asia.
'Special Olympics Children Painting Campaign – Depicting Beauty in Sport' 2021 Public Welfare Painting Exhibition.
The paintings on display this time are from Special Olympics children's paintings, aiming to show the painting talents and optimistic and tenacious spirit of these children, and to arouse the attention and care of the whole society to them.
All paintings are created by students from the Special Olympics Unified School aged 4-16. With brushes, they exhibit the energy and passion of sports through warm and lively colours. Through paintings, the children display their positive attitude towards life – they choose not to yield to reality and stay brave. The real world is presented. Over 300 pieces of work are collected for exhibition from all provinces and cities across the country, including sketches, paintings, graffiti and artworks of other forms. The organizing committee, consisting of three parties, invite professionals to evaluate the paintings. Artworks are graded on whether they are positive and healthy, whether the composition is complete and the structure is rigorous, whether the lines are smooth, the colours are rich, and if the sheets are clean and neat. 60 excellent pieces of work are selected for display. These works show the colourful, inner world of Special Olympics children, displaying the world from different perspectives. One aspect of this exhibition is to help everyone learn and pay more attention to children with special needs. At the same time, it is also hoped that children with special needs can participate more in social activities which will help them integrate into normal life better in the future.
About The Artists
About The Curators